GO ON, DO IT, I DARE YOU !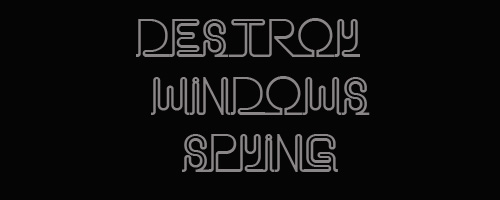 Make a face like 'the scream' as bog-rolls of data wizz past your eyes and
you wonder what the hell you've done ... You'll also be amazed / horrified at
the amount of telemmetry (spying) embedded in windows - This is mainly designed for Windows 10
(which is full of it) ... for us - the case for updating to Win 10 was never made - unless you really
need touch-screen and social media in your life - it's just not worth all the bloatware.
I ran this on a couple of computers running Windows 7 and they seem fine -
troubleshooter doesn't work anymore, though
(update - 12 months later and still no problems ... this prog seems to mainly
change the 'hosts' file in windows (where a lot of 'phone home' adresses are stored)
- Always backup before running this kind of prog ... We just love having an operating system
that doesn't share our CPU with loads of weird Orwellian marketing shit.